HEAL, EMPOWER AND TRANSFORM WITH SELF LOVE
Energy Healing – Dowsing – Mentoring – Animal Healing – House Cleansing
Knowledge about yourself is self empowerment
How can I serve you?



forensic healing practitioner

wellness & lifestyle mentoring

Healing Facial chakra balance

What is Energy Healing?
Energy Healing techniques have been around for centuries and work with the bodies' energy field.  Everything is made up of energy that vibrates at different frequencies and energetic fields (frequencies) are constantly moving through us and around us.  Whenever we experience stress, anxiety, trauma or troubling thoughts and feelings, negative energy can get stuck in the body and affect our mental and physical wellbeing.
Do you suffer with any of the following?
Anxiety
Stress
Exhaustion
Feeling 'stuck'
Angry
Lost direction
Bad relationships
Money issues
Vibration
You may have sensed the high vibe energy at a concert or the heavy negative energy in a room after an argument.  The higher the energy vibration (frequency) the better, when you are vibrating at a higher level, you'll feel lighter, happier and more at ease.  When you are vibrating at lower levels you may feel sad, confused and drained.  Energy treatments are used to help open up the energy channels and clear, raise or remove energy blockages to stimulate the body's natural ability to heal.
Energy Healing Practitioner
My passion for energy healing began over 20 years ago in Melbourne, Victoria, starting as a Fitness Instructor and then Remedial Massage Therapist.  My focus has always been about helping people to honour their best possible life and to experience optimum health.  My own healing quest began when I was in a corporate job, I felt my health deteriorate with depressed emotions, an eating disorder, unsuccessful, feelings of disempowerment and lack of self-worth.  (back then this was not commonly heard of, so I was feeling alone and helpless) There were so many layers and I had to start somewhere which lead to getting health conscious and learning about the body and so my journey began.
Over the years, I've always been curious and keen to understand what else is out there and I have been on a beautiful journey of learning & discovery in the spiritual and energetic healing field.  It's amazing to know that we all have an innate ability to heal and connect with the divine.  And, when we nourish our mind, body and spirit amazing transformations can happen – we can feel love, trust, playfulness, and excitement along with joy, ease and happiness in our life.
I created Spirit Hearts after leaving Victoria and my wellness centres (Retreat in the Suburbs) to bring my years of health, wellbeing and energetic healing skills to help clients bring peace and relaxation into their lives, to let go of the past and gently release negative behaviours or patterns that no longer serve their divine purpose.  My intention is for you to lead your best life, so you can be the person you want to be, and live a life that's filled with more ease, joy and happiness.
I live my life daily with honesty, respect and purpose to support and provide services for people and animals.  
How can I service you?
Blessings and Light xox
Simone
QUALIFICATIONS
From oldest to recent 
Diploma of Health Science (Remedial Massage)

Reiki Level 1

Certificates for Rehabilitation, Pilates Floor Exercises, Groin Injuries, Fitness   Instructing.

Certificates in: Ancient Hawaiian Heartworks Lomi Lomi and Healing Principles,     Ear Candling, Chinese Hot Stone Massage, Pregnancy and Massage,   Moxabustion, Cupping, Shirodhara Massage

Certificates in: Facials

Practitioner of Neuro-Linguistic Programming

Certified Coach Mastery Training Level 1 and 2

Sound Bath with Tibetian Singing Bowls

Access Consciousness Bars

Certificate in Youth Mentoring

Degree 1 & 2 Reiki Practitioner ( Usui Reiki Ryoho)

Intuitive Healing Systems (IHS)

Certificate: Animal Communication Introductory Course

Energy Healer Certificate: Healings, Oracle Readings, Chakras, Crystals, Reiki 2,      Cellular Memory Release, Dowsing, Protection.                 

 Forensic Healing Practitioner Diploma (Soul Level)   Year 2022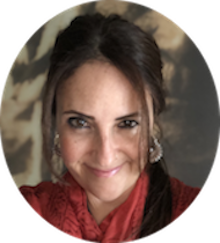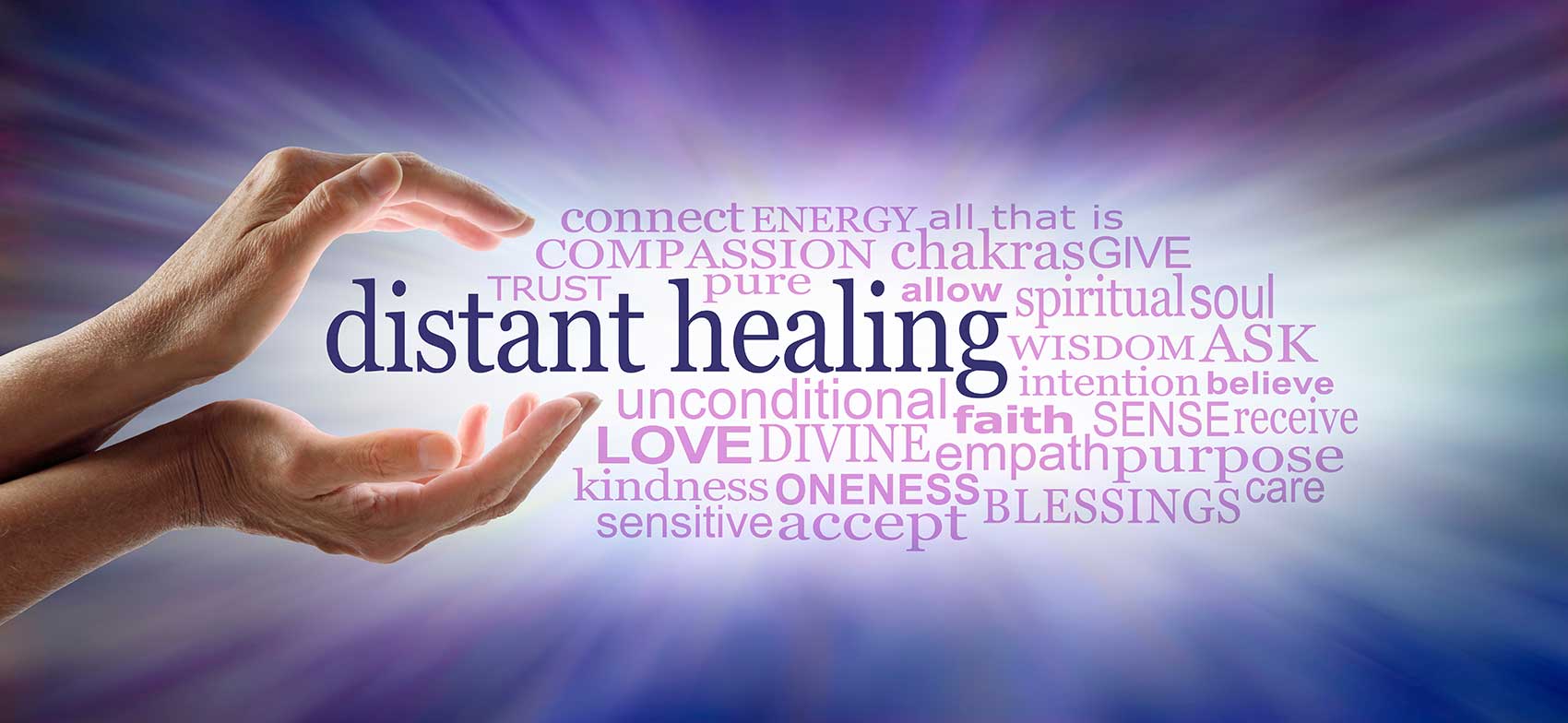 Healing, Empowering & Transformation Services…

What is Reiki?
Reiki, also known as Reiki massage, is a powerful ancient Japanese form of energy healing and is great for relaxation and de-stressing.  Reiki is used to channel universal energy (also called chi) into the body to help boost energy, release blockages and help restore inner balance to promote physical and emotional wellbeing. 
Reiki can help with:
Pain relief
Improving sleep
Releasing emotional trauma
Overcoming addiction
Repairing relationships
Setting powerful intentions
Once your energetic flow has been restored it can also help you find your life's purpose. 
Reiki – What Can I Expect
Reiki is done fully clothed and involves lightly 'laying hands' over specific parts of the body to:
Transfer energy
Clear blockages
Raise your vibration.
Little or light touch is used, which is ideal for clients who require very gentle treatment.  In Eastern medicine, the chakras are the energy centres of the body, so all my Reiki treatments include chakra balancing.
Clients respond to Reiki in different ways.  Some people report feeling a gentle tingling or warm sensation during the treatment along with a deep sense of relaxation.  Whilst others may not feel anything initially, but report feeling a deeper sense of calm or lightness a few days after treatment.  No two clients are the same.
Certified Reiki Practitioner
For your peace of mind, I am a fully certified Reiki Practitioner.  Reiki can be performed both in person or remotely.  Before starting your Reiki session, I will go through an initial consultation to understand any issues you are experiencing and customise a treatment plan based on your needs. 
Reiki Massage
Reiki massage therapy is suitable for all ages and even works on pets.  With years of experience in many alternative healing modalities, I understand the importance of building a genuine and authentic connection with clients.   I'll create a safe, confidential and non-judgemental environment where you can feel free to be yourself. There are no known harmful side effects of Reiki it is safe, gentle and effective for babies, children and adults.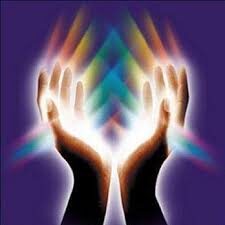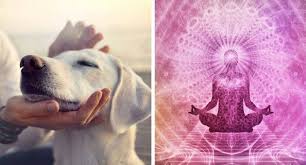 Forensic Healing - Heal and Empower
I have early onset degenerative brain condition.  Fatigue was overwhelming, seizures, pain everyday, and slowly loosing my ability to speak easily or clearly etc..
Within 3 days of the healing I was able to speak clearly and with ease.  I have focus, minimal pain and have gone back to study.  I would recommend this practitioner Simone as she has me a sense of being connected.  She provided a safe and trusting environment.
What is Forensic Healing ?
Forensic Healing is regarded as the deepest and most-effective healing system that releases pain, trauma and stress, fast.  It answers long- standing questions when it comes to chronic pain or physical ailments, emotional and spiritual conditions and clears dysfunctional relationship, health and financial patterns/ blocks.
I will search for clues in your energy field to ascertain reasons you have your condition and release it using over 110+ healing pathways.
Your current state of health, energy, emotions, spirituality, etc… is a result of your past experiences ( and past lives) that is stored in your DNA, cellular memory and energy fields.  Fascinating !
Just as we are what we eat, we are what we experience in our life.  Although our past doesn't define us!
This powerful technique that can help us connect with our past to get answers that can help us today.  It's great for helping to heal from:
Emotional trauma
PTSD
Anger
Behavioural issues.
If you are having reoccurring issues, unexplained phobias or are just trying to figure out what to do with your life, Forensic Healing  can help.
Forensic Healing – What can I expect?
Forensic Healing starts with you filling in a new client questionnaire and in your initial consultation this helps me to understand what issues you are facing and this will guide your intention for the session.  I will ask you to get into a comfortable, relaxed position and through biofeedback methods ( similar to kinesiology) and Dowsing with a Bobber  ( Read more in Dowsing section).
The Forensic Healing will begin by
"Opening the Case" and recite protection/guidance statements etc. Then, I will use biofeedback methods to read your energy field to find the past information related to your current issues.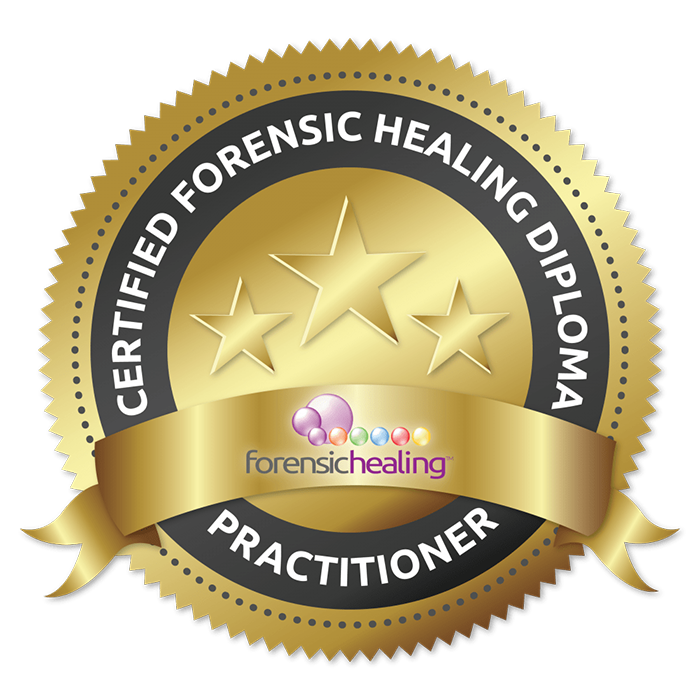 Your unwanted conditions are created from
past stressful/harmful/negative experiences. I will identify the past situation/experiences that correlate to your current issue/s. I will choose from over 110 Forensic Healing pathways and apply the most suitable to bring relief.  The purpose is to balance your energy which consists of emotions. thoughts, intentions, beliefs, environment, other people etc.,
When the negative energy is released
it restores balance and peace to your body. The healing pathways may range from healing statements, NLP (neurolinguistic programming), energy healing/shamanic techniques and Forensic Healing signature healing pathways and healing methods.
When the past stresses are identified and released from the body,
your body will naturally heal itself. This will also change your energy to attract more peaceful and loving relationships (like attracts like/law of attraction). Finally, I will complete the healing by "Closing the Case", which integrates the healing and blesses the client.  This ensures safety, protection, and accuracy for you to feel relaxed.
Any powerful trauma, emotional memories that are 'stuck' in the body may be released and cleared to restore your balance and flow.
After a therapy session, clients report feeling lighter, as if they experienced a profound cleanse of their energy field.  They feel  huge burdens lifted, a new sensation of wholeness and a deeper emotional/ spiritual connection.
Follow-up to your session you will be emailed an overview of your session, with important after care and affirmations etc… to assist with enhancing your energetic vibration with more positive language.
INTRODUCTION Life Pattern Reading and the age it was embedded.
This energy reading will show you, your repeated negative life pattern that was created at a significant age.

Dowsing
Dowsing is an ancient art form that uses special tools – dowsing rods or pendulums to detect changes in the energy field.  Whilst most people associate dowsing with locating underground water, minerals or oil; dowsing is now being used in the alternative health field to help detect wellness issues and clear the space in homes and businesses.
Dowsing For Health
Dowsing for health works very similar to kinesiology and is great for asking questions of the body to find what it needs to heal.  It can be done in person or remotely.  Dowsing has multiple uses in the health field and can be used to help identify food intolerances, allergies and limiting beliefs.  Rods or pendulums are used to detect subtle changes in the electromagnetic field to help read and tune into your energetic body. 
Health Dowsing – What to expect
As with all energetic treatments, I start with an initial consultation to understand your issues and then use dowsing to ask a series of questions about the body.  A dowsing rod or a pendulum is used during the session and will spontaneously move in a certain direction to indicate a positive or negative answer.
The body can also be scanned using dowsing instruments to indicate areas of higher or lower vibration.  Areas of lower vibration or blocked energy can then be cleared to restore the bodies energetic flow and promote natural wellness.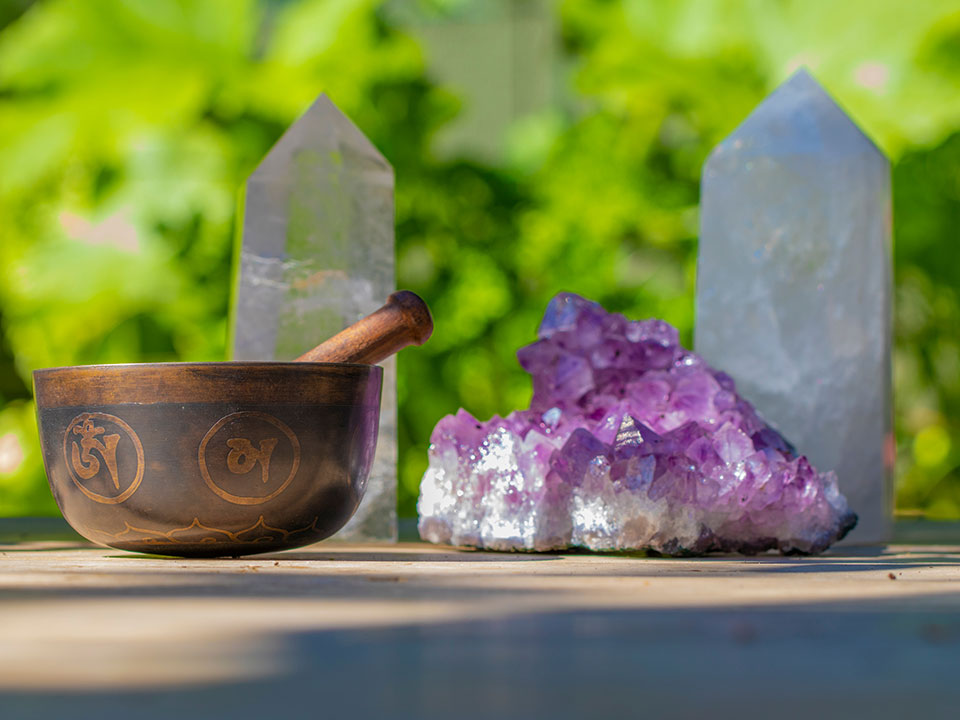 Wellness and Lifestyle - Transformation Facilitator
Law of Attraction – Wellness & Lifestyle
Transformation Facilitator
There is nothing I enjoy more than helping clients to live their best life and watching their lives transform.  
I'm here to help and support you in your journey and can assist with attracting to your life you really want.  Raising your vibration to manifest what you want in your IDEAL LIFE –
Healthy eating alternatives/ lifestyle
House cleansing 
Chemical free home and body.
Better with money and financial freedom
Goal setting
Helping develop self-esteem, confidence or build a more   positive mindset.
It's All About You
Your success and your wellbeing is always my top priority, so you can be assured of genuine mentoring to help and support you.  When we work together it's all about you and what you want to achieve.  Together we'll create personalised and individual goals whilst allowing you to learn and develop at a comfortable and manageable pace. 
Small Changes, Big Difference
Just one or two small changes in the way you think or do things can make a huge difference that leads to manageable and lasting change.  Together we can look at what you want to achieve in the different areas of life.  From mental health, happiness, relationships, healthy eating to GMO and chemical detoxing, lifestyle changes, self-care and nurturing we will create a plan to help facilitate your goals and make the life changes you need.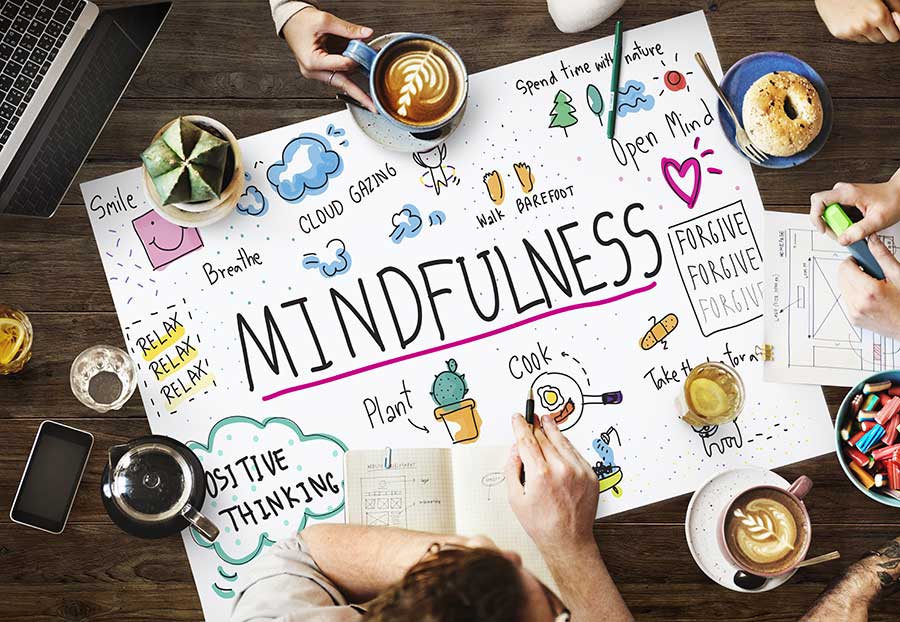 Wildflower Healing Facial
Wildflower Healing Facial & Chakra Balance Meditation
There's nothing better than having a blissful aromatherapy facial to help you relax, unwind and de-stress.  My wildflower healing facial uses Heritage Healers products designed to nourish, hydrate and revitalise the skin.  The Heritage Healers skincare range uses herbals and aromatherapy to indulge the skin whilst awakening your senses with soothing aromas direct from nature.
Relaxing Facial With Chakra Balance
Spirit Heart's signature wildflower healing facial includes a crystal chakra balance to help restore your energetic flow to give you the maximum benefit from this deeply relaxing facial.  Heritage Healers products are earth-friendly and suitable for all types of skin.  So, no matter what your skin type, you can enjoy a soothing, healing facial to melt away stress and tension and leave you feeling bright, radiant and beautiful.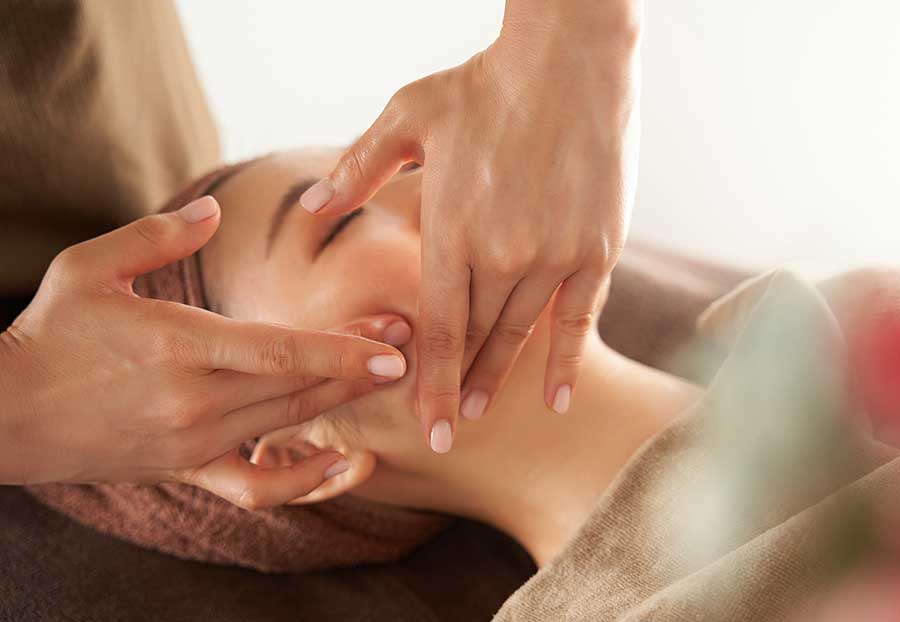 I did two sessions of Forensic Healing with Simone a week apart.  Both were enlightening, healing and even miraculous. I have had personal issues that she worked through methodically but with a soft touch and genuine care.  It cleared my mental concerns and physical pain and the physical pain has not returned!  Forensic Healing is new to me but wow!
The most fabulous facial I've ever had.  The forensic healing was so helpful.  Such a relaxing space to unwind and feel truly relaxed.
Simone has a gift to help others travel their journey, with compassion, gentleness and a deft touch.  Through a dowsing and cellular memory release session I unlocked memories that were hidden within myself, and they resurfaced to be considered through a new lens.
I can't recommend Simone enough! As a trained relaxation massage therapist I find it really difficult to relax or even enjoy a massage by someone else. I'm forever picking at things I'm not happy with and my mind just wont wind down. Simone had me in a complete relaxed state from the moment I entered her room! From her choice in soothing music and scented candles, to her extensive knowledge in massage and her amazing ability in knowing exactly where on my back needed to be worked deeper without me having to say a word. I thoroughly enjoyed my hour of pure relaxation and floated out of there with fewer aches and pains!
Address
Glenalta SA
Remote healing when is available.
Payment Options
    Bank Transfer 
Bank: BankVic

Acct Name: S C Tabone

BSB: 704 230
Account Number: 100 537 882